Our next in-person casual chess meetup will be Saturday June 18 from noon-4pm at the 2nd floor of Millennium Library. Exact location is the round tables with chairs, walk left after exiting the elevator or climbing the stairs. See the area that I circled below in blue on the floor plan.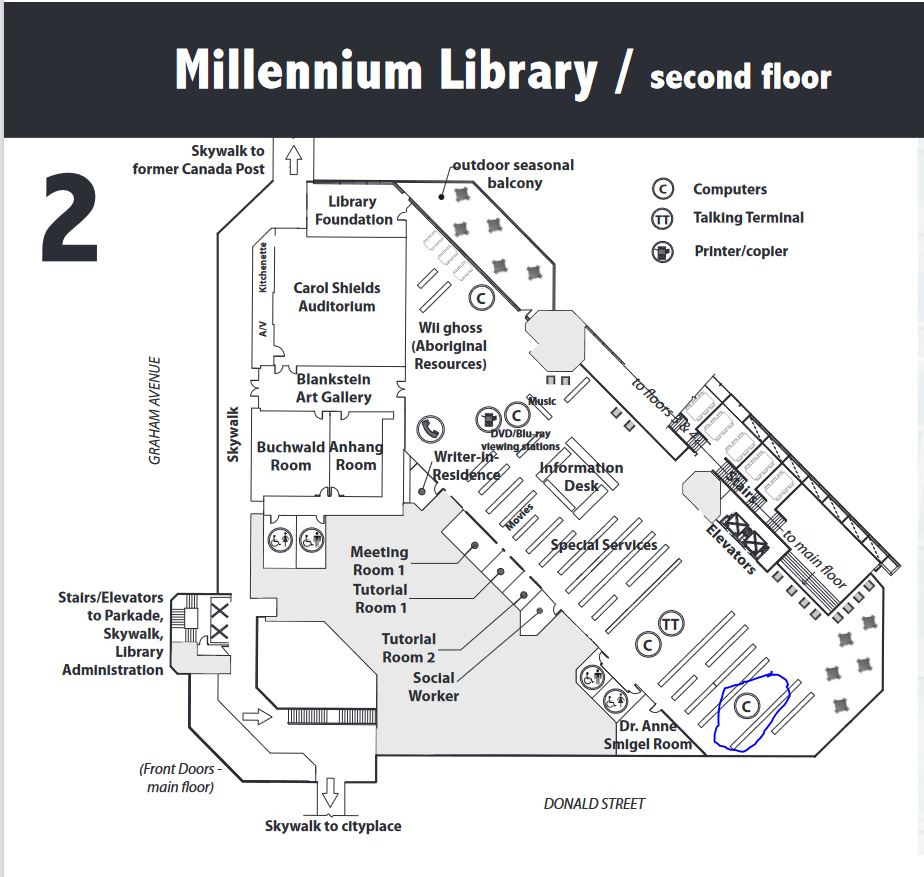 This meeting will be co-hosted by Mark Jenkins and Cory Letain. During the first two hours, Mark will be exclusively available for playing and offering free lessons to beginner and novice players.
The Millennium branch no longer has invasive security screening on entry.
The City of Winnipeg strongly recommends masking at city facilities. Mark Jenkins will lead by example by wearing and and also bring free KN95 masks for anyone who would like. You can expect though that many players will be unmasked.