We can't gather in person, but casual chess by the Rudolf Rocker Chess Club is back.
Join us at noon (Winnipeg time) on Saturday November 28st for a virtual afternoon of casual games hosted by Mark Jenkins, club co-founder.
Help spread the word to current and former Manitoba chess players. Even though this is a "virtual" event, internet access is not required! If that describes a chess enthusiast you know, tell them they can set up a board or two at home and communicate with us by text message by calling us and leaving us a phone number for a call back into our conference call.
(no long distance cost when we call you back!)
Internet connected players can join the 2020-11-28 conference call at https://meet.google.com/ckd-tyza-xom, no Google account required! If your computer lacks a microphone you can ask it to connect sound by calling you by phone and still take in the on-screen aspects.
Conference call games will be casual and untimed.
How do you share chess moves over a conference call? You will be assigned a board number and a side (white/black). When you've decided on a move, wait for silence and jump in with your board number, colour, move number and move.
For example, the board, colour and move number might be: "Board six, white, move 2"
Please keep a written record of the moves from your game and assigned board number.
Moves are to be conveyed with algebraic notation. Because the letters b, c, d, e, and g can be hard to tell apart when heard, we ask that you use the NATO phonetic alphabet for the letters a-h: ALPHA (a), BRAVO (b), CHARLIE (c), DELTA (D), ECHO (e), FOXTROT (f), GOLF (g), and HOTEL (h).
After your opponent moves, reply with an acknowledgement that you heard their move "board 6 acknowledged".
So for example, here's a transcript of the Benoni Defense (1. d4 Nf6 2. c4 c5) on board 6 spoken by white (W) and black (B):
W: Board 6, white, move 1; DELTA four (1. d4)
B: Board 6 acknowledged
…
B: Board 6, black, move 1; Knight FOXTROT six (1. …Nf6)
W: Board 6 acknowledged
…
W: Board 6, white, move 2; CHARLIE four (2. c4)
B: Board 6 acknowledged
…
B: Board 6, black, move 2; CHARLIE five (2. … c5)
W: Board 6 acknowledged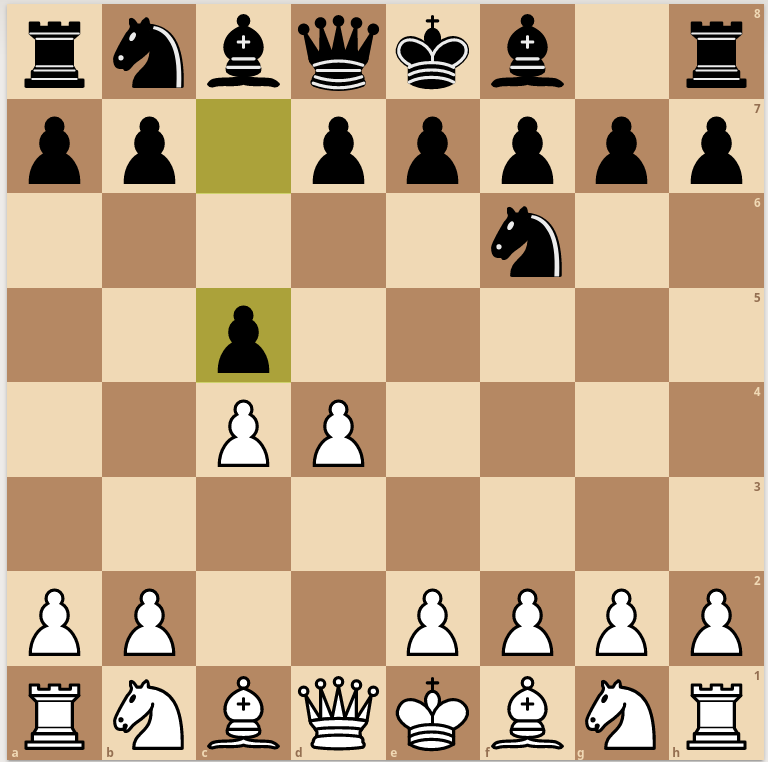 The host will track all conference call boards as lichess study boards, will link them at online.rockerchess.ca for spectator viewing, and will screen share this update process on the video conference.
The conference call and the host screen with board updates will be broadcast into the Rudolf Rocker Chess Club Facebook group as a live stream. The live stream video will be deleted after the event and not archived. (The games I'll leave archived)
All conference call games must start between noon and 2pm. The host will stay on the call up until 5pm to help games finish. Games beyond that will be adjourned until our next session or players can arrange to communicate it outside the conference call or to just stay on the conference call without the host. The Facebook livestream will be cut off at 4pm.
Participation on the main conference call will be limited to Manitoba residents and former Manitoba residents who were once part of the chess community in Manitoba.
As an exception, we would consider a player from anywhere in the world with an NM title from a national federation or a FIDE title of FM, WIM, WGM, IM, or GM or who wanted to simul to be a guest of honour.
In order to keep the conference call open for the conveying of moves, we won't be able to kibitz or analyze on the conference call when there is a game in progress. To support postmortems, we will post a https://meet.jit.si/ link on http://online.rockerchess.ca where the internet connected players can gather for that kind of thing, including with their own screen sharing. This secondary, kibitzing video conference room won't be moderated, parents take note of that. Stick to the main conference room at https://meet.google.com/ckd-tyza-xom for a moderated experience.
Any two people can also start their own private https://meet.jit.si video conference or use another platform they agree on as an alternative for smaller group analysis.
You may also be interested in using the opportunity to meet Manitoba players for casual games played directly by way of challenge/invitation on online platforms like lichess.org and chess.com . Let it be known if you're looking to pair up for that kind of game and we'll let you know when there is someone else looking too. The default platform for online games outside the conference call will be lichess.org, but other options like chess.com can be negotiated between players.
To support pairing up, we will also operate a internet relay chat (IRC) (text) room where you can meet, arrange to play and kibitz. The IRC server, channel, and a web client will be posted day of at online.rockerchess.ca, no account required. Similar to the Jitsi meet secondary/kibitz video conference, the IRC channel will not be moderated. Non Manitoba folks will also be welcome there, so perhaps this can become the beginning of an international Saturday casual chess meetup, feel free to spread the word.
The IRC server supports filtering out and ignoring anyone you don't want to hear from.
If you're too shy to put your voice on the conference call or dealing with a limited internet connection where even just voice isn't feasible, but would still like to play with a conference call participant, you can indicate your interest on IRC, write your board number, move number and move in algebraic notation into IRC and the host will relay that into the conference call. The conference call chat feature can also be used in this way.